Waste Water Heat Recovery
for

Showers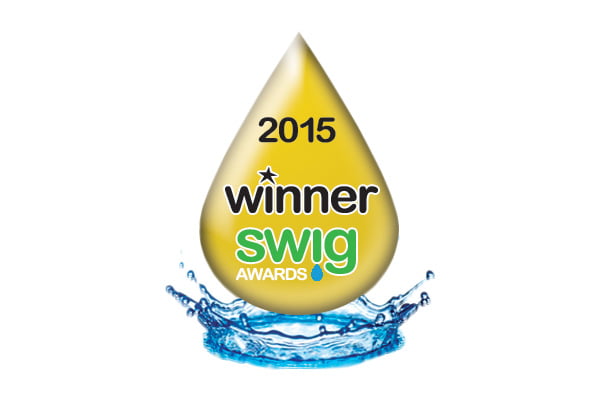 Innovative Waste Water Heat Recovery System, Recoup Pipe+ HE wins Swig Award Product category for 2015
Entered into the awards for its energy savings, low cost and impressive return on investment, the Recoup Pipe+ HE was singled out as the overall winner against five other contenders within the water efficiency arena; with The Sustainable Water Industry Group (SWIG) highlighting its 'significant contribution to saving energy' as the reason for its category success.
A SWIG representative commented on the Recoup Pipe+ HE: "Sustainable water is not just about water efficiency, but also other environmental impacts. The fact that it does not require users to change any habits to save energy and is 'fit and forget' is also an advantage as changing people's habits is never easy."
In response, Director Kieron Dudley was thrilled by the outcome: "We're very happy to be recognised at the SWIG Awards. We are incredibly passionate about Waste Water Heat Recovery technology, and this award shows that more and more people in the UK are starting to agree with us.
"Hot water in the home is the second largest user of energy, and showering is the biggest use of that water. WWHRS targets that high cost area in a simple and cost effect way; meaning it has great benefits for businesses, bill payers and the environment alike."
The SWIG Awards bring together a range of both innovative industry professionals and imaginative projects which promote sustainable water use throughout the UK.
The SWIG Awards took place in Victoria, London on 25th November 2015.