Waste Water Heat Recovery
for

Showers
What is DEAP?
The Dwelling Energy Assessment Procedure (DEAP) is operated by the Sustainable Energy Authority of Ireland (SEAI) and is the methodology to calculate energy consumption, calculate carbon dioxide emissions, and demonstrate building regulations compliance for new build and existing dwellings in Ireland.
Essentially it is Ireland's equivalent of SAP in the UK and is set to become the default modelling tool from 16th October 2019, with all previous version of DEAP becoming redundant from this date.
What's new in DEAP 4.2.0?
There are a number of significant updates to key areas in DEAP 4.2, which is available from 16th September 2019. Within the new release Waste Water Heat Recovery (WWHRS) is included within the calculations and consideration for energy consumption and carbon dioxide emissions. There are also other significant changes to the way showers and energy use from showering is treated in DEAP 4.2, including:
Direct modelling the energy demand reduction from WWHRS units attached to showers within a dwelling
Updated occupancy rates
Various shower types and presence of baths
Electricity used by electric showers
Low water use fittings (refer to Appendix I of DEAP Manual 4.2.0 draft for water efficiency calculation methodology)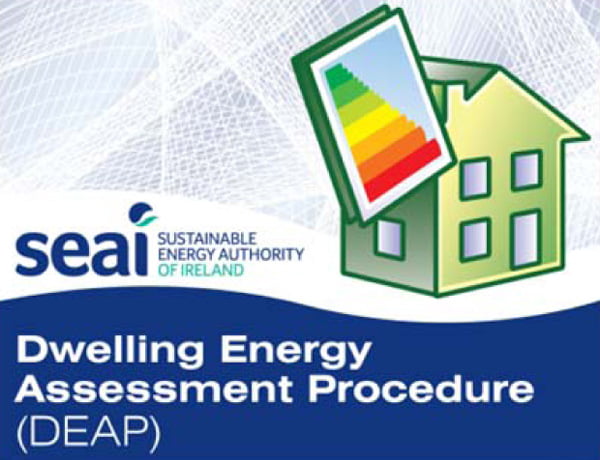 WWHRS and DEAP
Waste Water Heat Recovery from Showers (WWHRS) can have an important impact on BER rates for new and existing buildings through DEAP. WWHRS systems can only be specified in DEAP 4.2 if it is listed on the BRE Products Characteristics Database (PCDB), which is the same list of products used for SAP 2012.
ALL Recoup WWHRS products are listed on the PCDB, and are therefore compliant for use in DEAP 4.2 and the current UK SAP.
We will be producing modelling guidance and updated content specifically for BER assessors, as more information becomes available. If you are working on DEAP projects and would like to incorporate WWHRS, please contact us. We can offer full design and specification support, as well as DEAP modelling and calculation advice; and tailored CPD presentations where required.