Waste Water Heat Recovery
for

Showers
The Recoup Pipe HEX is the latest evolution in WWHRS and successor to the UKs' most-specified WWHRS product, the Recoup Pipe+ HE.
With the new Turbo Rotator helping to increase efficiency, achieving up to 68.5%. The new compact end design improves installation accuracy and durability. The Pipe HEX boasts a low price, incredible SAP points, easy installation, no end user interaction and a market leading 10 year warranty.
Along with the unrivalled benefits of its PVC outer, including cost reduction, on-site theft deterrent, and a reduced product weight; incredibly it offers an even better pound to points ratio in SAP than the Pipe+ HE.
Ideal for new build applications, residential houses, hotels and student accommodation projects, it will reduce primary energy demand via simple and reliable heat exchange technology.
Features and benefits
2100mm long pipe with installation height of up to 2308mm
Vertical system designed for first floor showers
Can be linked to a waste water drain where the shower is over a tray, wet room or bath
Double walled, patented heat exchanger
KIWA validated efficiencies of up to 68.5%, dependant on flow rate
Legionella control risk assessed
PVC outer pipe reduces weight, cost and is an on site theft deterrent
Option of 3 system installation variations
High quality manufacture
Virtually maintenance free
10 year product warranty
Can't be seen once installed & no end user interaction is required
SAP listed on the Product Characteristics Database (PCDB)
Shorter Pipe HEX-Rd and bespoke solutions available
Product application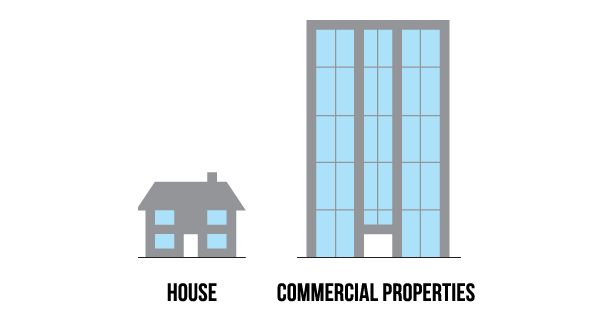 Product diagram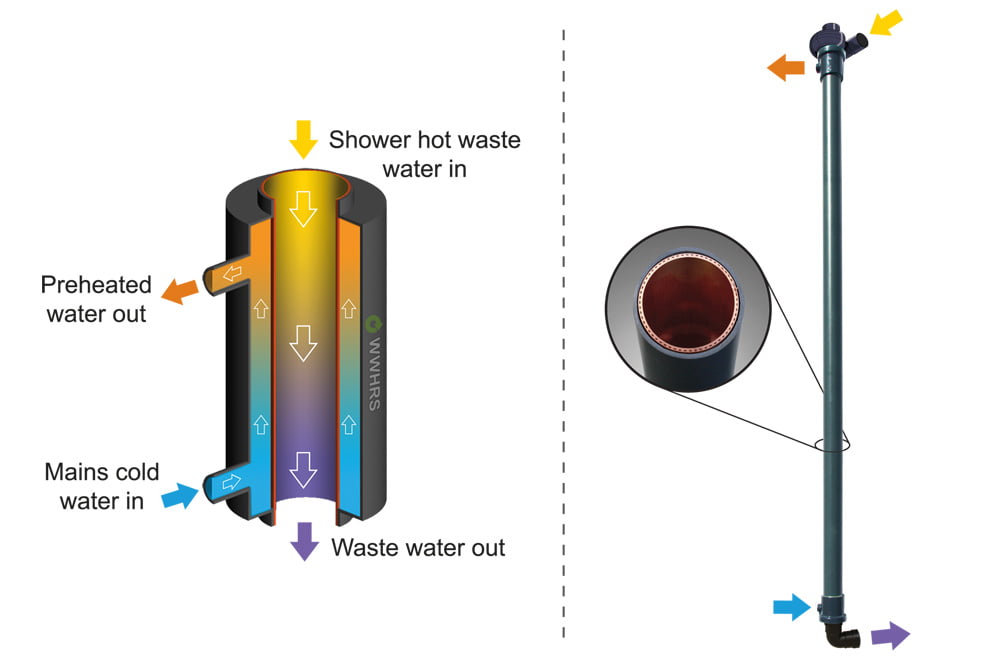 How the Pipe HEX works
The video below shows the Pipe+ HE but the exact same process applies.
Pipe HEX Installation Video
Pipe HEX Technical information and downloads
Technical Specification document for the Pipe HEX.
Assembly with Turbo Rotator.
Installation diagram with Turbo Rotator and installation dimensions.
Installation differences compared to the Recoup Pipe+ HE.
Guide to the installation, product details, performance and operation.
The Pipe HEX Building Information Modelling (BIM) is available for download here and on Bimstore with our other products. The Pipe HEX model also covers the reduced sized Pipe HEX-Rd and Pipe HEX-Rd (Bespoke) versions.
Recoup's Waste Water Heat Recovery System (WWHRS) Brochure and Portfolio to download, save, print or share. Provides background information on WWHRS and why to use it, SAP assessment, SBEM, BREEAM, Passive House, all product options, features, benefits, installation methods and links to additional useful information. Download here...

The Recoup Knowledge Base is our fully searchable library of information available 24 hours a day. Quickly find answers to common questions or deep-dive full in-depth technical articles, product information and design walk-thrus, as well as, key articles, industry news and a growing list of case studies.
Visit Recoup Knowledge Base.