Waste Water Heat Recovery
for

Showers
What is BREEAM?
BREEAM stands for Building Research Establishment Environmental Assessment Method, the longest established and most widely used 3rd party certification scheme. It is a sustainability assessment method from BRE (Building Research Establishment) for planning projects, infrastructure and buildings. It recognises and reflects the value in using higher performing assets across the buildings life cycle, from new construction to in-use and refurbishment.
Designed by BRE to drive innovation and standards above the regulatory minimum. Most modern BREEAM projects are typically designed to achieve 'Very Good' and 'Excellent' ratings, although increasingly more new-build designs are aspiring to the challenge of achieving the BREEAM 'Outstanding' rating.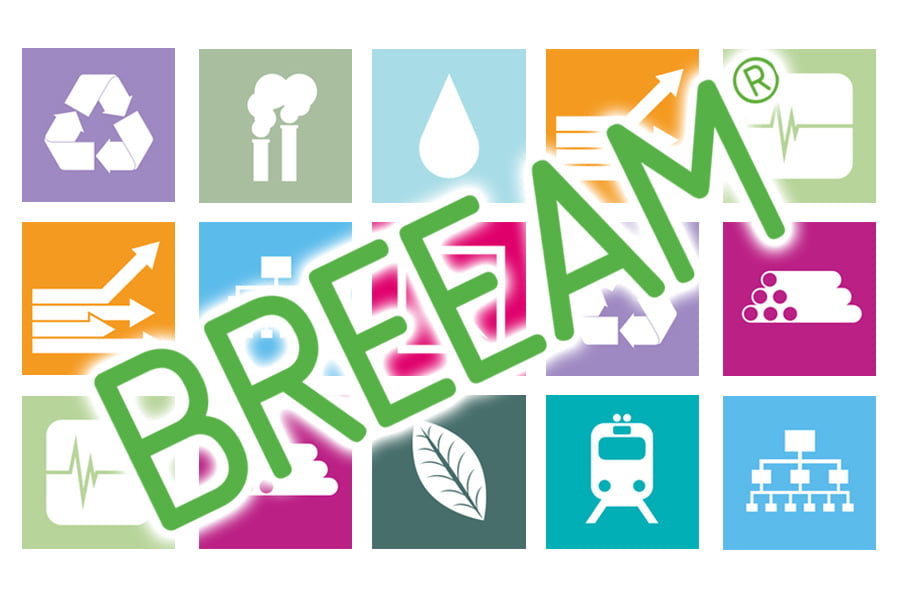 The aim of BREEAM
BREEAM aims to Encourage, Empower and Build Confidence and Value…
Encourage – Continuous performance improvement and innovation by setting and assessing against a broad range of scientifically rigorous requirements that go beyond current regulations and practice
Empower – Those who own, commission, deliver, manage or use buildings, infrastructure or communities to achieve their sustainability aspirations.
Build Confidence and Value – By providing independent certification that demonstrates the wider benefits to individuals, business, society and the environment.
How does BREEAM work?
BREEAM uses third party certification of the assessment of an asset's environmental, social and economic sustainability performance, using standards developed by BRE. Which means that BREEAM rated developments are more sustainable environments. The benefit being that they enhance the lives and well-being of the people who live and work in them, help protect natural resources, and make for more attractive property investments.
The assessment process comprises two stages: The Design Stage (interim) and the Post-Construction Stage (Final). Within these stages there are assessment sections. The Energy Section aims to encourage the design and operation of energy efficiency buildings, driving energy efficiency, and sustainable energy use to ultimately reduce CO2 emissions.
BREEAM
&

WWHRS

For projects where there is to be significant shower use, such as residential developments or apartments, hotels or student accommodation, or sports and leisure facilities. Waste water heat recovery (WWHRS) can contribute towards BREEAM credits within the Energy section. Particularly credits for ENE04: Low or Zero Carbon technologies (LZC), where a 'meaningful reduction in regulated carbon dioxide' must be demonstrated to contribute towards a BREEAM credit. While the amount of energy or CO2 emissions reduction is not specified in Ene 04, it should not be a trivial amount. As a guide, the installation should contribute at least 5% of overall building energy demand and/or CO2 emissions.

Unlike the Ene 01 – Reduction of energy use and carbon emissions (which is focused on demonstrable and robust performance improvement), Ene 04 – Low carbon design aims to encourage project teams to consider a design approach to minimise the reliance on active building services systems.

Using passive WWHRS technology will reduce the production of hot water in a building and in turn assist in reducing a buildings CO2 emission. The incorporation of WWHRS has been proven to contribute to achieving BREEAM status on projects.