Waste Water Heat Recovery
for

Showers
What is SAP?
The Standard Assessment Procedure (SAP) is the methodology used by the Government to assess and compare the energy and environmental performance of dwellings. Developed by the Building Research Establishment in 1992, its purpose is to provide accurate and reliable dwelling energy performances assessments.
Part L of the building regulations uses SAP (Since 1994) to assess a buildings energy performance. Reduced data SAP (rdSAP) was introduced in 2005 as a less costly method to assess the performance of existing dwellings.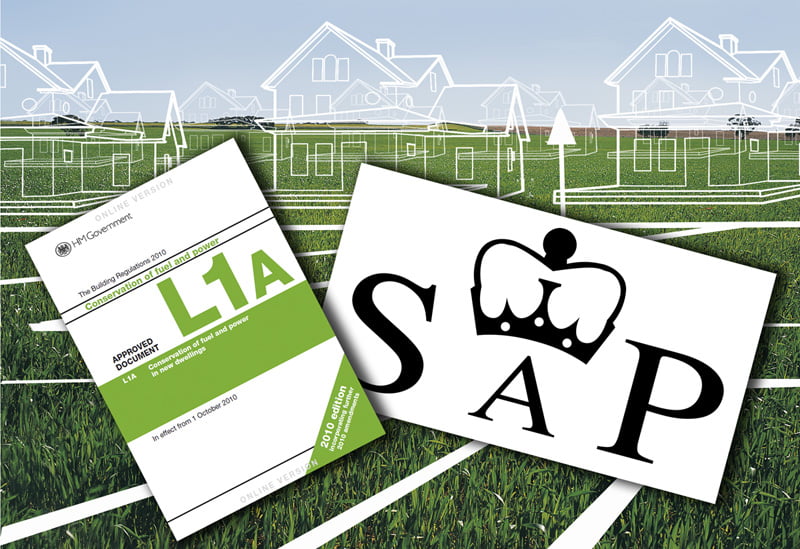 How SAP works
Standard Assessment Procedure assess how much energy a dwelling will use while delivering a defined level of comfort and service provision. The assessment is based on standardised assumptions for occupancy and behaviour enabling a like-for-like comparison of dwelling performance. Factors such as fuel costs and emissions of carbon dioxide (CO2) are determined from the assessment. SAP quantifies a dwelling's performance in terms of: energy use per unit of floor area, a fuel-cost-based energy efficiency rating (the SAP Rating), and the emissions of CO2 (the Environmental Impact Rating).
WWHRS and SAP
Waste Water Heat Recovery for Showers (WWHRS) is a listed technology on the Products Characteristics Database (PCDB). This database holds product information for a range of technologies used within different National Calculation Methodologies (NCM's) of which SAP and rdSAP are two.
WWHRS specifically targets energy use in the home associated with hot water and showering uses the largest proportion of that energy. Because of the amount of energy required to heat hot water, using WWHRS has one of the highest cost vs SAP impact ratios within the software.
Savings are applied through the SAP modelling software to rooms with showers that have WWHRS connected to them. The level of SAP impact is then determined by a few key factors: –
The number of occupants SAP has calculated for the dwelling
The total number of rooms for showering/bathing
The number of rooms with WWHRS attached
If the room has only a shower or a bath and shower.
The System (A/B/C) installation method used during installation
SAP 2012 & Part L 2020
SAP 2012 is the latest revision of the SAP documentation and was published to underpin the 2013 Amendment to Part L of the Building Regulations for England and Wales. This expected to deliver a 6% improvement in new dwelling performance.
We currently use SAP 2012, but changes to Part-L of the building regulations are being consulted on and Part-L 2020 is expected to be 'live' by late 2020.  SAP 10.1 is the most recent version of SAP. This version is currently being used to model and plan the new house-type designs and specifications that will be used for ADL2020 (Approved Document Part L 2020). It is also connected to The Future Homes Standard that is expected to be released in 2025.
The published consultation for Part L 2020 sets out two options to uplift energy efficiency standards:
Option 1: 'Future Homes Fabric'. Would deliver a 20% reduction in carbon emissions. Based on: "very high fabric" standards +/- Triple Glazing, a gas boiler, and Waste Water Heat Recovery for Showers (WWHRS) as standard.
Option 2: 'Fabric Plus Technology'. Would deliver a 31% carbon emissions reduction. Based on: "very high fabric" standards +/- Double Glazing; a gas boiler (or low carbon heating, preferred), Waste Water Heat Recovery for Showers (WWHRS), and Solar PV as standard.
Proposals are also in place for more stringent provisions to prevent homes being built to out-of-date building regulations.
Four different performance metrics are proposed:
Primary energy target
+ CO₂ emission target
+ Householder affordability rating
+ Minimum standards for fabric and fixed building services (potentially including WWHRS)
+ Air tightness testing for every new dwelling
The key changes to Part L are detailed in the table below from the Ministry of Housing, Communities and Local Government.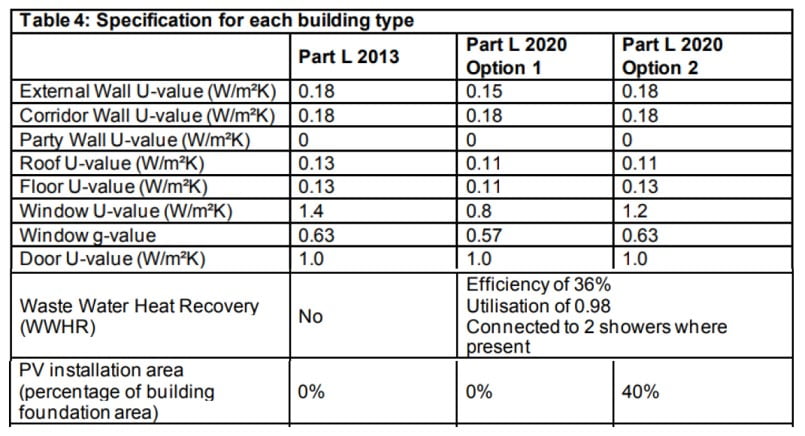 Key WWHRS Points
WWHRS included as standard
Shower flow rate = 8 litres/min
Minimum efficiency 36%
Solar PV effectiveness reduced by 43%
WWHRS within Part L 2020
Under the consultation for Part L 2020 Waste Water Heat Recovery for showers…
Will have a much greater use within new homes & apartments seeking to meet ADL2020.
Appears to have a bigger impact under c.SAP 10.1, due to more realistic background calculations for shower and hot water use.
Will remain one of the most cost-effective and simple SAP measures available for housebuilders and developers.
As a Primary Energy Reduction technology, can help future-proof homes built now against further upgrade measures designed to meet Zero-carbon. Such as: heat pumps, hydrogen boilers or all electric DHW systems.
Learning & Support
Recoup Energy Solutions can offer support to specifiers / SAP assessors to help ensure that the impact of WWHRS is optimised for a specific dwelling. Contact us for more information. Our leanning site also has a SAP learning course that will introduce you to SAP for Waste Water Heat Recovery.

The Recoup Knowledge Base is our fully searchable library of information available 24 hours a day. Quickly find answers to common questions or deep-dive full in-depth technical articles, product information and design walk-thrus, as well as, key articles, industry news and a growing list of case studies.
Visit Recoup Knowledge Base.