Waste Water Heat Recovery
for

Showers
The Recoup Drain+ Duo is the lower efficiency version of the Drain+ Duo HE that requires a shallower installation depth. A slimline wet-room drain horizontal Waste Water Heat Recovery system for Showers (WWHRS) providing efficiency of up to 52%. Comprising a double-walled heat exchanger with no moving parts, no exchanger maintenance or end-user interaction.
Ideal for residential self-build and renovation projects, leisure clubs, gyms, nursing homes, holiday parks, hotels, student accommodation, ground floor or any walk-in shower installations. This WWHRS is available with either the contemporary brushed stainless steel 'Quadratto' cover plate, or the minimalistic 'in-line' tile cover plate.
Features and benefits
Horizontal WWHRS – integrated shower drain for wet-rooms
Patented, double-walled heat exchanger
KIWA validated efficiencies of up to 42%, dependant on flow rate
In-line tile or Quadratto cover plate options
Built-in shower trap
Legionella control risk assessed
Option of 3 system installation variations
High quality manufacture
Virtually maintenance free
Product application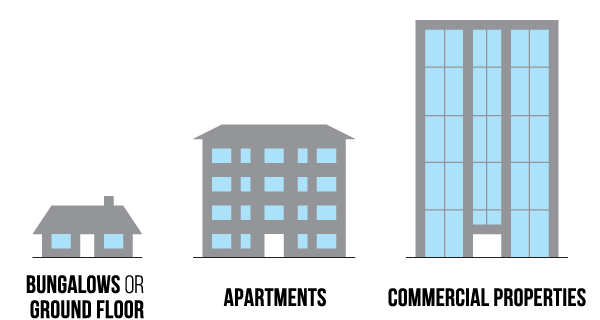 Product diagram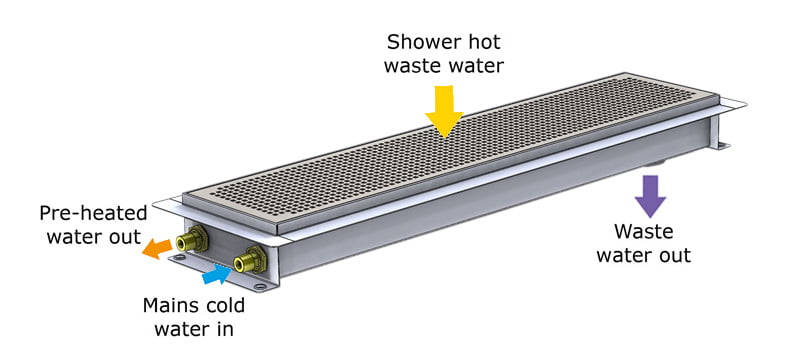 Drain+ Duo Technical information and downloads
Technical Specification document for the Recoup Drain+ Duo.
Drain+ Duo & In-line tile cover plate (+80mm Syphon) drawing document.
Drain+ Duo & Quadratto cover plate (+80mm Syphon) drawing document.
Guide to the installation, product details, performance and operation of the Recoup Drain+ Duo product.
The Drain+ Duo Building Information Model (BIM) is available for download here and on Bimstore with our other products.
Recoup's Waste Water Heat Recovery System (WWHRS) Brochure and Portfolio to download, save, print or share. Provides background information on WWHRS and why to use it, SAP assessment, SBEM, BREEAM, Passive House, all product options, features, benefits, installation methods and links to additional useful information. Download here...