Waste Water Heat Recovery
for

Showers
What is SBEM?
Simplified Building Energy Model (SBEM) is one of the National Calculation Methodologies (*NCM's) developed by BRE to define the energy consumption and CO2 emissions of non-domestic buildings. It is used to compare the designed building performance to the target standards. SBEM is an efficient and straightforward energy modelling tool to use and incorporates a wide range of building energy features.
Why is SBEM needed?
Any building that is not considered a dwelling (hotels, leisure facilities, commercial properties) will require an SBEM calculation to be produced as part of the design process. Compliance with Part L of the Building Regulations requires energy modelling of building designs in order to demonstrate low carbon performance.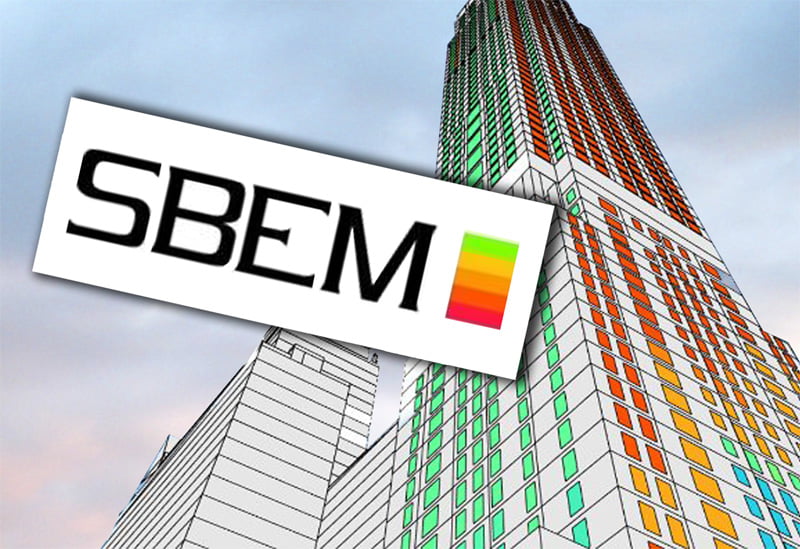 WWHRS and SBEM
Calculations can be made as part of an SBEM model to assess the impact of Waste Water Heat Recovery for Showers (WWHRS) reducing the CO2 produced by a building. The calculation focusses on the hot water (DHW) usage for showers within the building to indicate the CO2 reduction that could be made through WWHRS introduction.
A Dynamic Simulation Model (**DSM) is produced to provide statistics for Domestic Hot Water (DHW) based on one of the National Calculation Methodologies (*NCM's). The calculation uses these figures along with the total hot water energy demand for Showers, the energy recovered from the shower and the efficiency of  the WWHRS to calculate the CO2 reduction due to the waste water heat recovery system. The WWHRS recovery efficiency will then be applied to the total DHW heating demand as deemed by the SBEM calculation.
Designing in waste water heat recovery as part of a hotel, leisure facility or other commercial building with showers can provide a significant CO2 reduction through SBEM modelling. Particularly when compared to other more expensive measures such as Solar thermal, ASHP, PV or triple glazing.
*NCM – (National Calculation Methodology) is standard usage profiles used for energy compliance studies and therefore NCM DHW Energy Consumption is the consumption of energy for Domestic Hot Water based upon standardised usage profiles.
**DSM – (Dynamic Simulation Model) employs dynamic thermal techniques that model the building's thermal performance over time and on an hourly basis. This methodology is better able to model the relationship between the building and the local external environment. Particular strengths include detailing the effect of natural air movements, air temperature and ventilation strategies; overheating analysis and solar shading; HVAC plant sizing and selection; renewable energy feasibility studies; and fabric design.
At Recoup we have a wealth of experience assisting designers, developers, consultants and specifiers incorporating WWHRS into both commercial and residential developments.
Please contact us for further information: