Waste Water Heat Recovery
for

Showers
Recoup Retrofit+ is a hit for the GDHIF!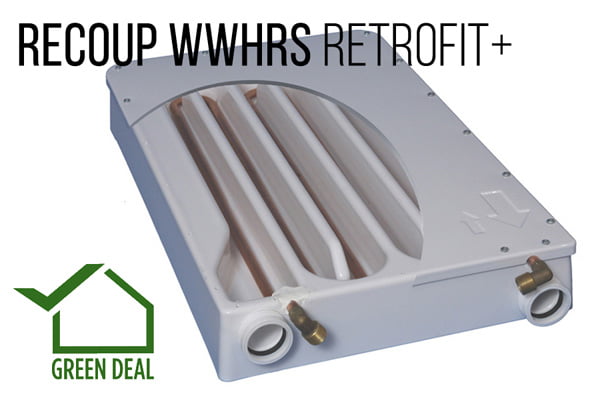 As the Green Deal Home Improvement Fund (GDHIF) continues to prove very popular, the Recoup WWHRS Retrofit is a hit and has become a popular 2nd measure for many Green Deal Installers & Providers, and their clients, for them to access the grants to improve the energy efficiency of their homes.
The scheme provides grant incentives of up to £1,250.00 for 2 measures, which include a boiler and Waste Water Heat Recovery System (WWHRS), and is a great way of making real savings for your home through hot water use.
The Recoup Retrofit+ works well as a 2nd measure due to it being easy to retrofit, having a simple installation method and low cost trade price.
Please click here to go to the official Green Deal website and to read about the Recoup Retrofit+ click here