Waste Water Heat Recovery
for

Showers
Recoup Pipe+ HE specified on Barratt Homes Green Town, in Bordon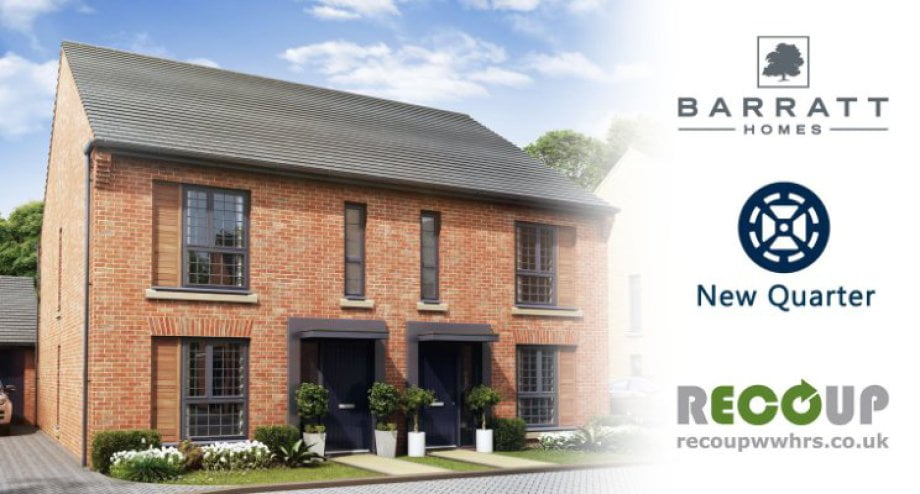 Recoup are pleased to confirm the specification of their award-winning 
Pipe+ HE
WWHRS system on Barratt Homes Green Town, the New Quarter, Louisberg Estate in Bordon. This eco-friendly development from leading developer Barratt David Wilson Homes is set to offer a wide variety of 2-bedroom apartments and 2-, 3- and 4-bedroom family homes and will become one of the UKs' first Green towns.
Each new home will be highly energy efficient, meeting Code for Sustainable Homes Level 4. A large number of these 287 new residential dwellings will incorporate the Recoup Pipe+ HE.
The new 500 home neighbourhood (with 100 dwellings being built as affordable homes) is on the grounds of the former Louisburg Barracks. Covering 21 hectares the site will provide a mixture of new and affordable homes across its New Quarter and Heritage Quarter schemes.
Leading local company HBS Group Southern who are delivering a fully-integrated mechanical and PV solution are due to begin installation of WWHRS for the New Quarter scheme in early 2017 read more from HBS here.