Waste Water Heat Recovery
for

Showers
Recoup WWHRS confirmed for Historic Colleges' newest halls of residence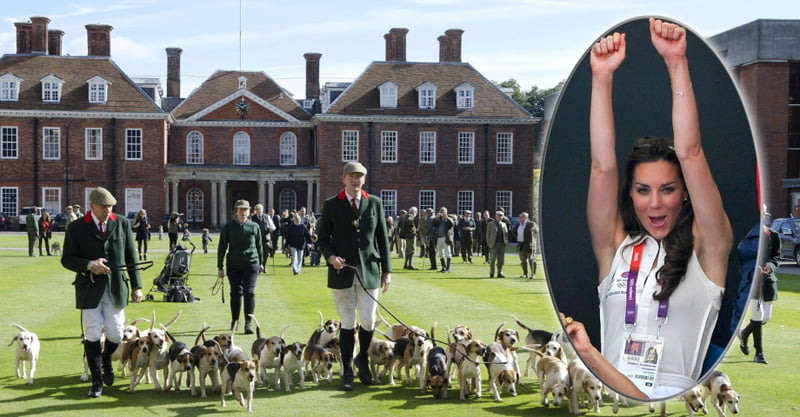 Historic college, Marlborough College in Wiltshire, has had its' fair share of famous boarders. Arguably, the most famous now being Kate Middleton, the Duchess of Cambridge. However, other notable alumni include the poet Sir John Betjeman, singer Chris de Burgh, and wife to the former PM, Samantha Cameron.
The construction of a sixteenth boarding house to accommodate 70 girls his underway. The new-build Dancy House will be created in a 'u' shape with two wings. The building's position has been carefully determined to protect the existing vistas of the site. [more on this here]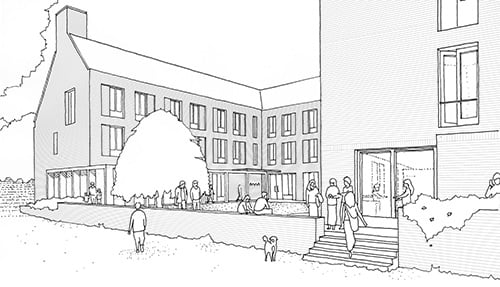 Recoup are proud to confirm that their Tray+DSS-S2, integrated shower tray with WWHRS has been specified throughout this project.  Recoup produce a range of SAP-listed, highly efficient Waste Water Heat Recovery systems for Showers (WWHRS) which extract waste heat energy from used shower water in order to pre-heat the incoming cold feed. This simple solution offers one of the best 'pound for points' ratios of any SAP measure and is a true 'fit and forget' product, and ultimately saves a significant amount of energy and cost each time a shower is used.
Once installed the Tray+ system will allow for normal shower usage, with no end-user interaction required. It will also allow the operators of Dancy House to save around 35% of the energy required for each shower and will have contributed towards the 19% energy efficiency improvements required by local planners, who approved the project.
In addition to the fit & forget nature of these WWHRS products, the Tray+ has been specified by RIBA award-winning Architects Allies and Morrison and building services engineering design consultancy, E3 Consulting Engineers LLP to work within the restrictions posed by the solid concrete floor design.
Installation of the Tray+ units is expected to commence towards the end of May 2017, with completion expected by September 2018.