Waste Water Heat Recovery
for

Showers
New WWHRS Shower Tray Available!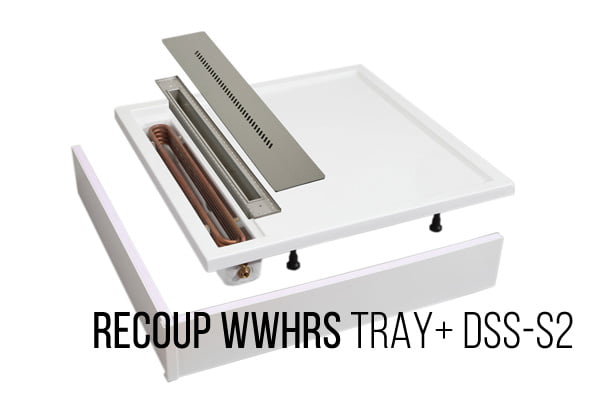 The long awaited release of our new WWHRS Shower Tray is here!
The Recoup Tray+ DSS-S2 has been fully tested by KIWA and achieved fantastic efficiencies of around 50%, flow rate dependant… very good indeed for a horizontal system.
The new system is pefect for hotels, apartments, ground floor showers and student accommodation.
Available and stocked in a high quality 900 x 900 tray, but with other sizes available on request by volume, the Recoup Tray+ DSS-S2 provides highly sought after SAP points for difficult build types. In fact to gain the same points through fabric in an apartment block, the cost would be around 2 or 3 times the price of the unit.
It will be fully SAP listed in May, but in the meantime you can model the original Tray+ as the scores will only get better!
Click here for more details!