Waste Water Heat Recovery
for

Showers
New higher efficiency vertical pipe system is on its way….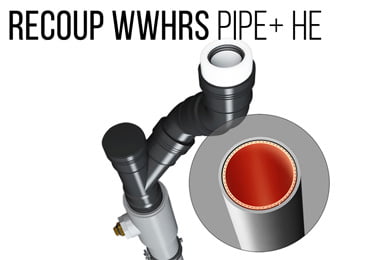 We continue to push the boundaries of WWHRS technology and are delighted to announce the imminent arrival of a new, higher efficiency vertical pipe system – The Recoup Pipe+ HE.
It still has all the great features of the Recoup Pipe+, including the PVC casing which provides essential performance and manufacturing consistency that effects some other systems on the market.
It is also double walled too which is a vital design element to provide greater protection and durability; therefore requiring no trap after the system – European regulations no longer allow single walled WWHRS due to the minimal barrier between shower waste and potable water.
We'll be updating the full specification and prices in the next few weeks, so watch this space!