Waste Water Heat Recovery
for

Showers
Recoup WWHRS wishes you a very Merry Christmas and a happy and prosperous 2018
Recoup WWHRS would like to wish all its customers, partners and associates a very Merry Christmas and a happy and prosperous year in 2018.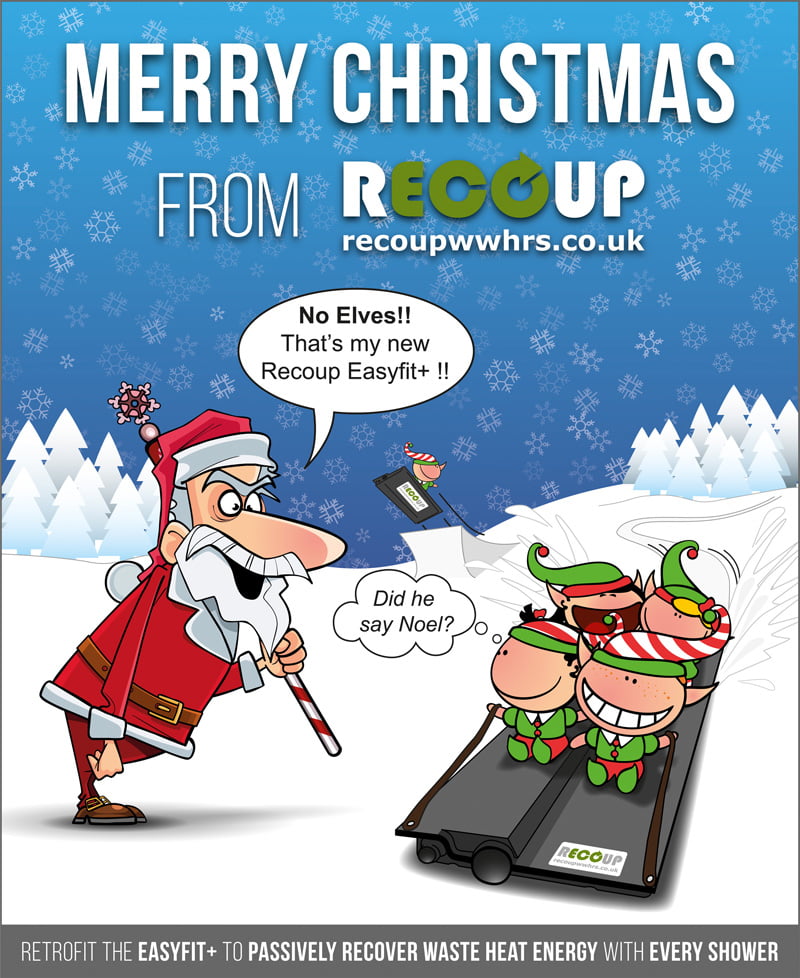 The new year looks to be a very exciting time for waste water heat recovery, with the highly anticipated introduction of the Recoup Easyfit+: A high performance stand-alone heat recovery system that is designed to fit directly under a standard bath.
The Recoup Easyfit+ will allow the energy saving benefits of waste water heat recovery to be introduced into new build and retrofit scenarios that have not previously been achievable or cost effective with traditional vertical pipe systems.
This new solution is ideal for new-build apartments, flatted developments, and affordable housing. It is also the best option available for retrofit, including MEES & social housing upgrades.
For more information on the Easyfit+ see the product pages or contact us for more information.
"Have a very Merry Christmas and a happy and prosperous year in 2018."