Waste Water Heat Recovery
for

Showers
Building Regulations for England Part L Update Published
The long-awaited update to Building Regulations for England, including amendments to Approved Document Part L (Conservation of fuel and power) has now been published by the government. New homes and buildings in England will have to produce significantly less CO2 under these new rules to help move the country towards net zero.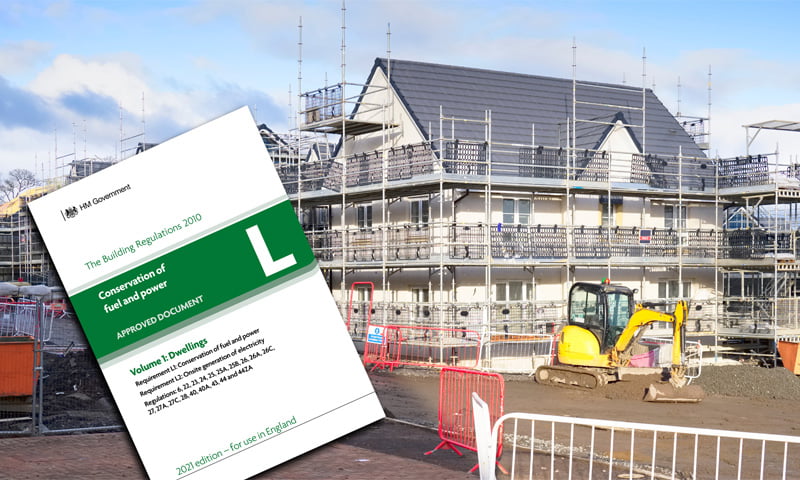 The aim of this update is to provide an initial change to existing energy efficiency standards in building regulations and a step towards the government's new Future Homes Standard, due to be introduced in 2025. Future Homes Standard aims to future proof new buildings with low-carbon heating systems and much higher levels of energy efficiency.
The primary change under this update for new homes will see an uplift to energy efficiency standards providing around a 30% reduction in carbon emissions compared to Part L 2013. This will be delivered predominantly through carbon saving technology and fabric improvements which includes the adoption of the 'full' Fabric Energy Efficiency Standard.
Waste Water Heat Recovery for Showers (WWHRS) is included in the Building Regulations Part L notional dwelling due to the energy saving benefits it provides. Recovering and reusing a large proportion of the wasted heat energy that goes down the drain when showering reduces the energy demand and the CO2 a building generates. It is expected that WWHRS will be included on the majority of new build homes and apartments where Gas Boilers, Combis, or CHP are still used, but also homes that opt for Air Source Heat Pumps (ASHPs).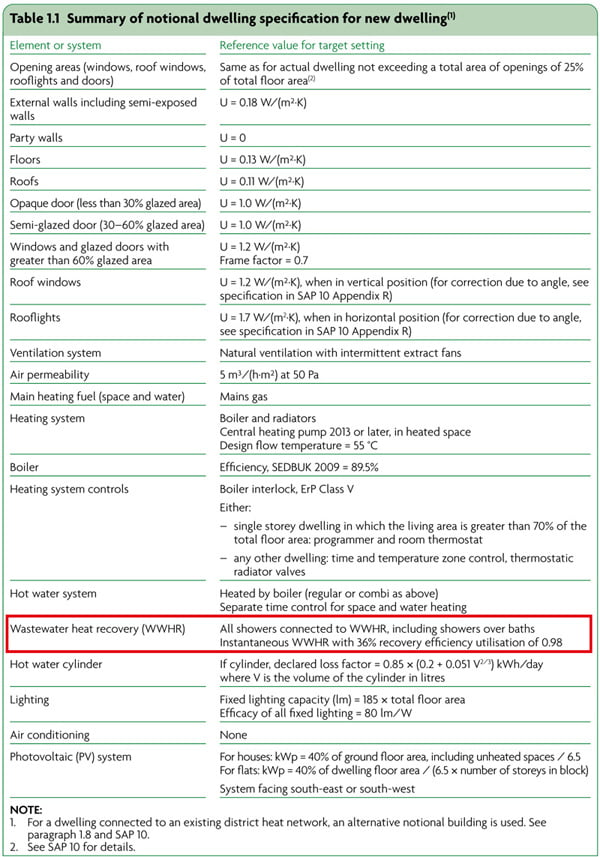 These new regulations will come into force on the 15th June 2022, providing a 6-month window for developers and house builders to prepare for the new regulations. A 12-month transition period will be in place up until the 15th June 2023, from when all new builds will be required to meet the new building regulations. Recoup can support developers, SAP assessors and specifiers with their choice of WWHRS systems, which will help them meet the new Part-L 2021 regulations.

The Recoup Knowledge Base is our fully searchable library of information available 24 hours a day. Quickly find answers to common questions or deep-dive full in-depth technical articles, product information and design walk-thrus, as well as, key articles, industry news and a growing list of case studies.
Visit Recoup Knowledge Base.