Waste Water Heat Recovery
for

Showers
Bovis Homes confirm sole-supplier agreement with Recoup for WWHRS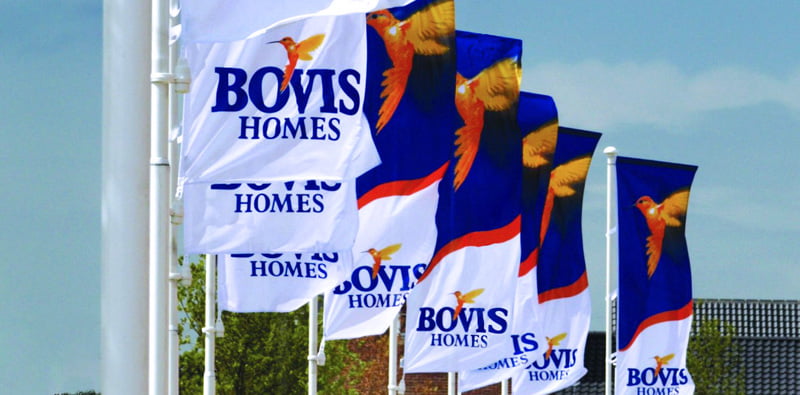 This month sees Recoup WWHRS confirm their sole-supply agreement for Waste Water Heat Recovery systems for Showers (WWHRS) with National house-builder Bovis Homes.
Recoup who engaged with Bovis group technical and procurement teams in March 2017, have provided design and specification advice for WWHRS across a variety of Bovis' standard house-types. Recoup designed and tabulated a number of WWHRS scenarios, to allow Bovis' SAP and sustainability experts to simply and effectively model the various scenarios in SAP for both energy efficiency and cost-efficiency.
Recoup's award winning Pipe+ HE is the highest scoring product in the SAP 2012 database, currently available, and is used by new-build house builders across the UK.
WWHRS is fast being recognised by new-build developers as one of the most cost-effective SAP-listed measures available. Used in conjunction with a Fabric-First approach, the inclusion of WWHRS can often mitigate the requirement for other more expensive and potentially more troublesome measures. It is common to see SAP uplift (% improvement of DER/TER) of around 5-7% when using specifying the Recoup Pipe+ HE, as System A. The table below shows an overview of the main SAP-listed measures used by UK house-builders.

As well as cost-effective compliance, WWHRS has the end-user benefit of reducing domestic hot water (DHW) costs for showering by around 50%. This is a potentially significant reduction of energy demand for any house-type. But in modern homes, where fabric efficiency is such that space-heating requirements are drastically reduced, DHW costs often dominate with showering forming around 57% of DHW demand.
Furthermore, WWHRS is completely passive with no moving/mechanical parts; no external energy requirements; no consumables or filters to change; no planned maintenance; and no end-user interaction. Just passive heat recovery with every shower.
This agreement with Bovis, is in addition to Recoups' ongoing sole-supply agreement with the UK's number one house builder, Barratt Developments PLC, who use the Recoup Pipe+ HE for both their David Wilson Homes and Barratt Homes portfolios throughout the UK.
If you would like to find out how including WWHRS in your standard specification could benefit you and your customers, please give us a call for advice or to book a presentation.