Waste Water Heat Recovery
for

Showers
WWHRS helps Edinburgh City Council Social Housing project meet '21st Century' Sustainability Aspirations
Congratulations to architects Anderson Bell + Christie whos' 75 unit social housing project: Greendykes Phase G won a commendation in the 2020 Scottish Design Awards (Category Architecture: Affordable Housing). A B + C was appointed by Edinburgh Councils' 21st Century Homes to deliver a phase of 75 new homes for social and mid-market rent in the Craigmillar area of Edinburgh. Each property designed to HfVN standards and to achieve Silver Standard as stipulated in SBSA.
 Recoups' under-bath WWHRS, the Recoup Easyfit+ was specified across the development to help reduce carbon emissions and energy demand, as well as to fulfill the 'Aspect Silver level 3: Energy for water heating' where at least 5% of the dwelling or domestic building's annual energy demand for water heating should be from heat recovery or a renewable source. By including  a Waste Water Heat Recovery System (WWHRS) to the main shower in each property, the net result was a heating & hot water system for the energy strategy which exceeds Silver Standard and responds to the Council's sustainability aspirations for the city.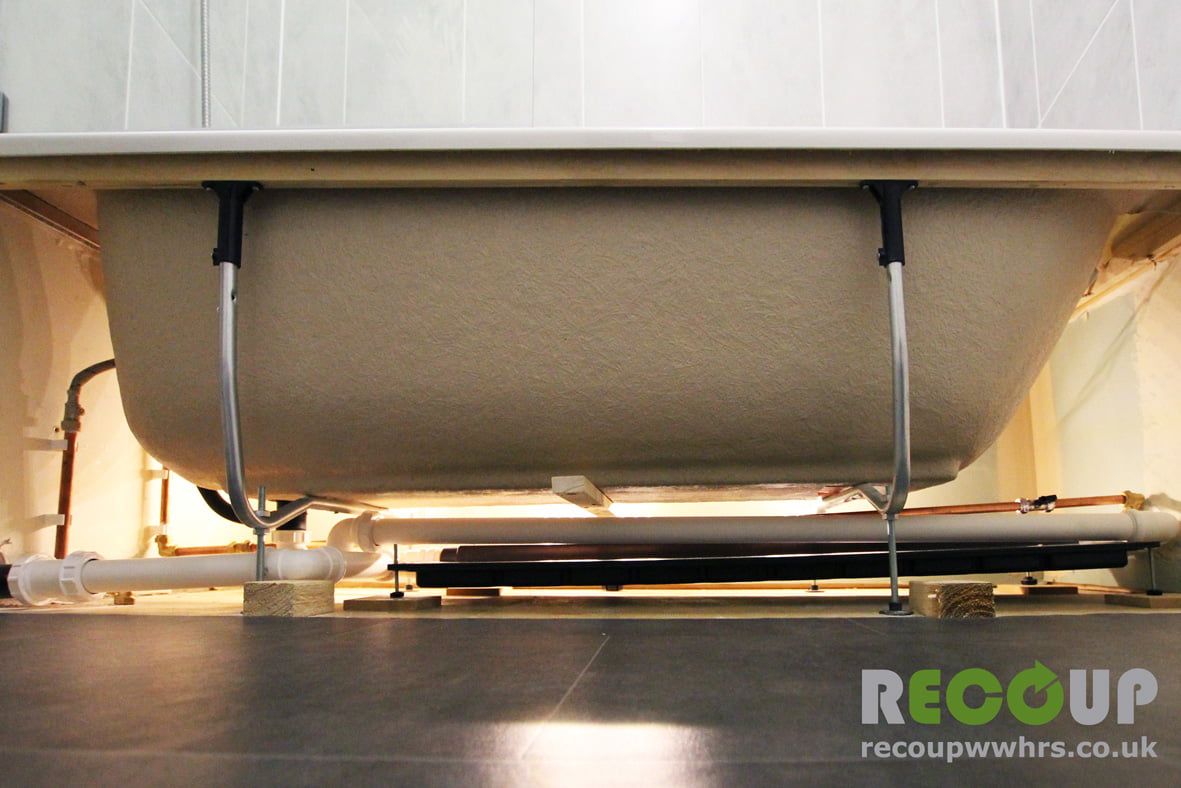 Greendykes Phase G was one of the first Scottish residential new build projects to utilise the Recoup Easyfit+. Supplied by National Merchant Wolseley and installed by CCG (Scotland) in 2018, the Easyfit+ is designed to locate in the unused void space under a standard bath, and connects to a thermostatic shower mixer (see example installation above). It then uses the waste heat energy that normally flows down the drain while showering, to heat the incoming cold water that supplies the shower mixer. By preheating the cold water supply, each shower use requires around 30-40% less generated hot water, resulting in a cheaper, more energy-efficient shower with no change to the end-user shower experience.
As well as for newbuild residential housing and apartments, the Recoup Easyfit+ is an ideal WWHRS product for retrofit and refurbishment sites, either as a standard alone energy efficiency measure or as part of a suite of heating and hot water upgrade measures.
Edinburgh City Council, Senior Construction Project Manager, Collette Mckenna, previously said: "The Council has adopted the Silver Standard as its new specification for new housing developments. Our new projects – from Greendykes G onwards – will meet this standard and will, I expect, require WWHR systems as part of this." These new affordable homes being designed and built in Edinburgh, will benefit from improved energy efficiency and a reduced carbon footprint, enabling fuel bill savings for residents.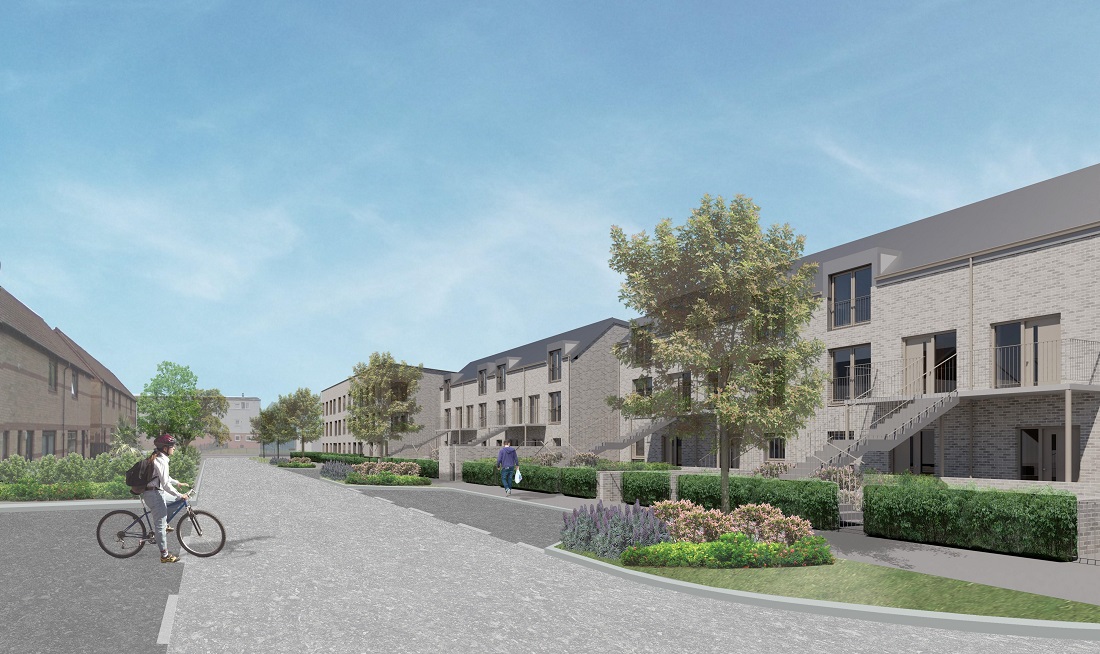 This week, work by CCG has begun on two further sites at council-led developments in Bingham and Parkview in North East Edinburgh (above).  Set to be complete as early as autumn 2021, both new sites promise to provide modern and energy-efficient homes for social rent as part of the City of Edinburgh Council's ambitious 20,000 affordable homes target. Speaking to Scottish Housing News: CCG managing director, David Wylie, said: "CCG's commitment to providing quality, energy-efficient homes is a philosophy shared by the City of Edinburgh Council. Our partnership has continued to deliver a lasting legacy across the region by not only supporting the supply of new affordable homes but also creating jobs, apprenticeships and localised investment.