Waste Water Heat Recovery
for

Showers
Continued Success with Redrow Homes: Six Years in a Row!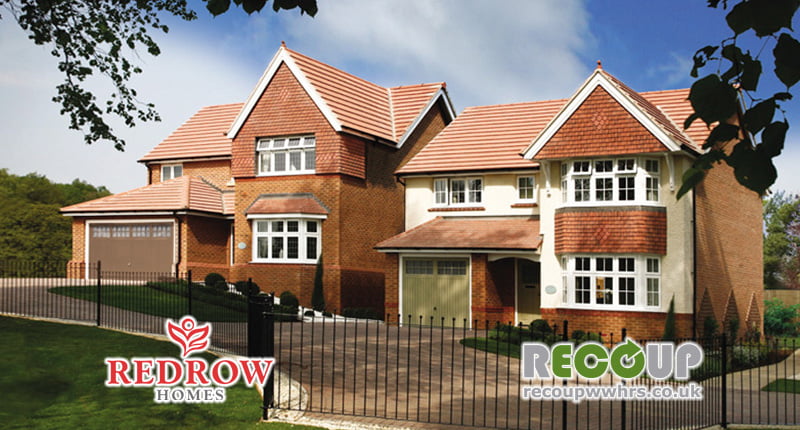 This is to be Recoup's sixth continuous year of supply to Redrow Homes, with the rolling supply agreement originally signed in 2013. This long-term partnership is a testament to Recoup's overall competitive pricing; product efficiency; ease of
installation
; and service delivery.As one of the UK's leading residential housing developers, Redrow Homes purpose is to create beautiful homes efficiently, responsibly and sustainably, delivering a high-quality lifestyle to their customers. Redrow has a proven track record of constructing award-winning homes throughout England and Wales. Redrow uses
WWHRS
technology in a number of their new-build house types and was one of the first UK
housebuilders
to do so, as part of the
AimC4 project
. In fact, Redrow has risen to third in this year's
NextGeneration Sustainability Benchmark
– an independent, industry-specific initiative which benchmarks the sustainability performance of the UK's top 25 housebuilders.National and Regional
housebuilders
are now specifying
WWHRS
systems on new homes as a way of achieving
Part L
target carbon emissions in the most cost-efficient way. The table below highlights the relative £'s to points ratio of
WWHRS
compared to other
SAP
-listed measures.

Redrow Homes using the
Recoup Pipe+ HE
products is just one example. 2017 has seen a record number of specifications for Recoup in both residential and commercial new-build projects. With sole-supply agreements in place with Barratt Homes, David Wilson Homes & Bovis Homes, the
Recoup Pipe+ HE
is now the UK's most specified
WWHRS
product
.