Waste Water Heat Recovery
for

Showers
Annual CPD feedback results are in… and they're the best ever!
It's that time of the year again.
No, not Christmas this time! But the end of another year of CPD presentations and time to collate the results of our CPD presentation feedback survey (Woohoo!)
Recoup have given more presentations than ever this year. Culminating in the past two months following, the Part-L 2020 consultation publication, where we have been racing all over the country to meet with national and regional developers; SAP assessors; M&E and sustainability consultants to advise on WWHRS and where we see it in the next incarnation of the UK building regulations.
It's been really good to have the opportunity to speak with developers & specifiers about these proposed changes to Part-L, and also very encouraging to know to that WWHRS is being considered almost unanimously as part of a baseline specification for new-build housing.
So to the feedback results, which have been 100% positive across all areas and based on respondents from the UK housebuilding sector: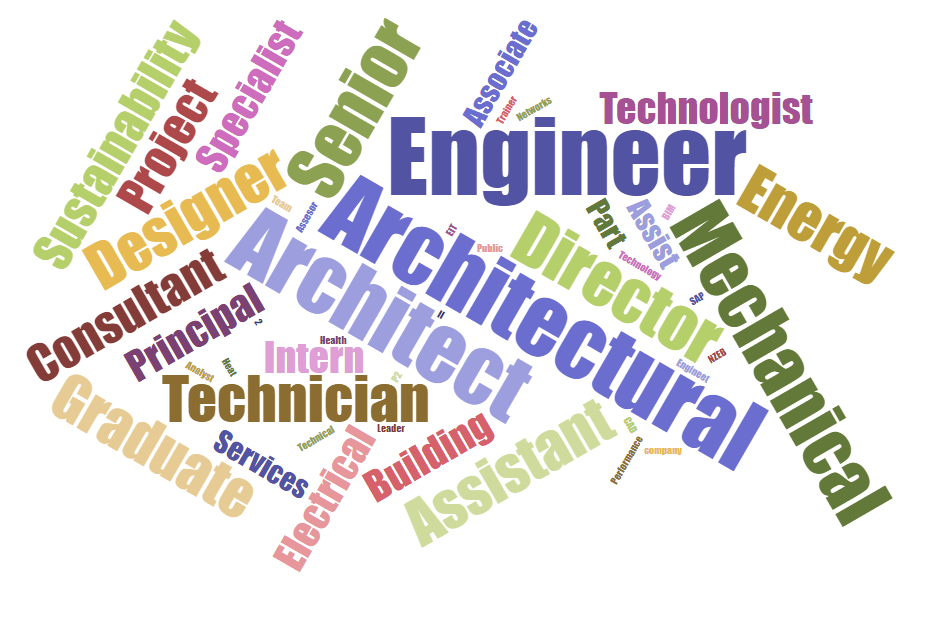 Incredibly 21% of respondents this year, indicated that our Technical Presentation was in their Top 5% of all presentation received this year – Up 50% on previous years. With 100% of respondents reacting positively to our presentation: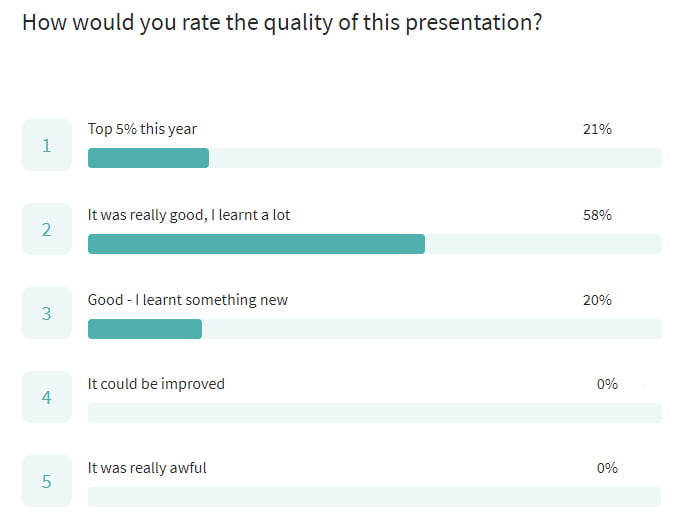 In terms of how relevant the presentation content was, 80% of respondents said that the content was relevant to them for current or future projects: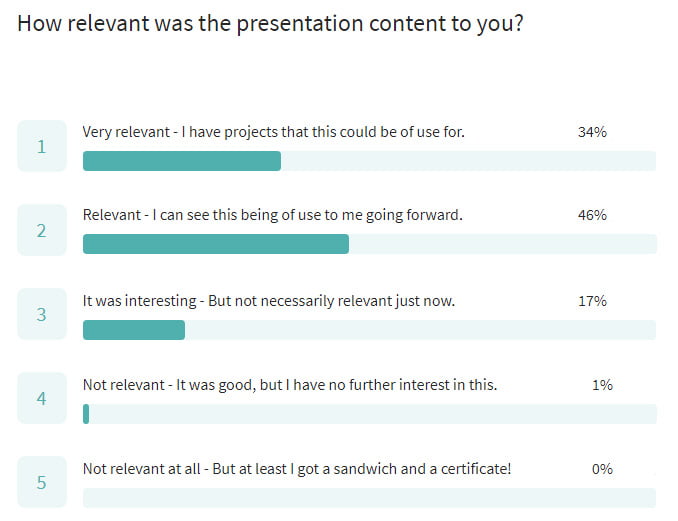 100% of respondents said that our presenters answered the questions well, with 54% saying that our knowledge was excellent: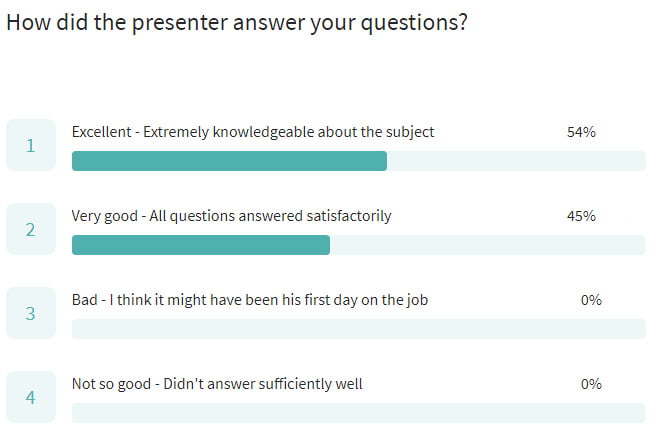 And finally, 44% of respondents wanted us to contact them directly,  to discuss WWHRS for a current or upcoming project.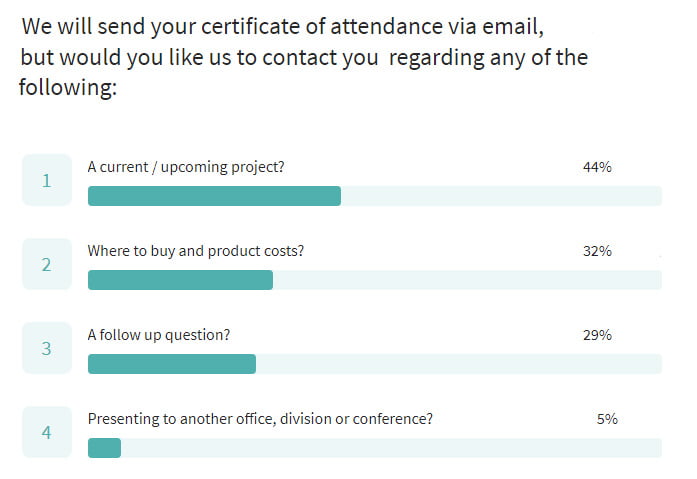 This year we have increased the volume of learning resources, such as installation videos; guides and product animations that we have online. We've also introduced a dedicated online training and learning resource Recoup Learning, which was originally designed for installers, and is now being expanded as a design and technical learning tool for architects, specifiers and SAP-modellers.
The shear volume of CPD presentations this year has dictated that in order to reduce our travel miles and decrease or Carbon footprint (Hybrid cars can only go so far with this, and all electric can literally only go so far!). We are planning to release a full interactive web-based technical presentation series in 2020. These will offer attendees the option to learn remotely as individuals or in a group setting, with the presentation journey dictated by the viewer, so they can focus on the elements or WWHRS that appeal to them.
Want to delve more into SAP modelling or Part-L 2020? No problem.
Want to see case studies for Gyms and leisure clubs? We can show you the ones closest to you.
Want to upload project plans or house types for us to design WWHRS in for you? You can do that!
We want to develop the most comprehensive WWHRS online learning platform for WWHRS and as such would welcome your thoughts and ideas on how you would like to see this develop or whether there are other similar resources, that you think do interactive online learning for construction professionals well?