Waste Water Heat Recovery
for

Showers
Taylor Wimpey Team Elevation

Waste Water Heat Recovery for Showers Introduction
Following the work of Taylor Wimpey Team Elevation graduates as part of 2023's Prince's Trust Million Makers. Recoup has produced this page with further information on Waste Water Heat Recovery for Showers (WWHRS). It expands on the details provided so that you can further understand the energy-saving and carbon-reducing benefits of WWHRS for homes or anywhere with a shower.
How WWHRS Works
Waste Water Heat Recovery for Showers (WWHRS) is a system or technology where heat exchanged from shower waste water is used to preheat incoming cold water that then refills the system.
Normally every shower use loses valuable heat energy down the drain. Recoup's Waste Water Heat Recovery for Showers (WWHRS) simply and efficiently recovers the heat energy from shower waste water and reuses it in the shower and hot water system. This process can save over 55% of the energy per shower; reduces hot water requirements; lowering CO2 emissions and energy bills.
Taylor Wimpey Team Elevation WWHRS Introduction Presentation
This presentation will provide a little more detail on Waste Water Heat Recovery for Showers. Also introducing the Recoup Pipe HEX and Recoup Easyfit+, our main two products for New Build applications.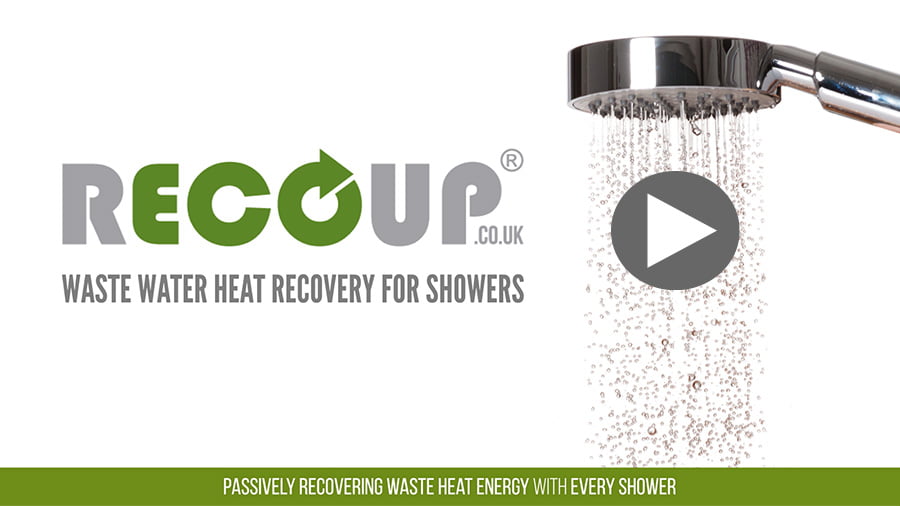 Contact us if you need any support with WWHRS. Many topics and frequently asked questions are covered in our Knowledge Base. We also run live online training and introduction sessions. Your can book into our next live event and request a team or indiviual CPD session on this link.

The Recoup Knowledge Base is our fully searchable library of information available 24 hours a day. Quickly find answers to common questions or deep-dive full in-depth technical articles, product information and design walk-thrus, as well as, key articles, industry news and a growing list of case studies.
Visit Recoup Knowledge Base.