Waste Water Heat Recovery
for

Showers
Discontinued
The Recoup Drain+ is now a discontinued waste water heat recovery (WWHRS) product. However, the Recoup Drain+ Range features three drain products that provide higher efficiencies and more finish options than the Drain+.
Finished in stainless steel the Recoup Drain+ Range provides a contemporary waste water heat recovery system for energy saving in wetroom and ground floor applications. Giving a smooth flush finish in any domestic or commercial wet room setting including but not limited to self-builds, leisure clubs, swimming pools, gyms, hostels, campsites, nursing homes or schools.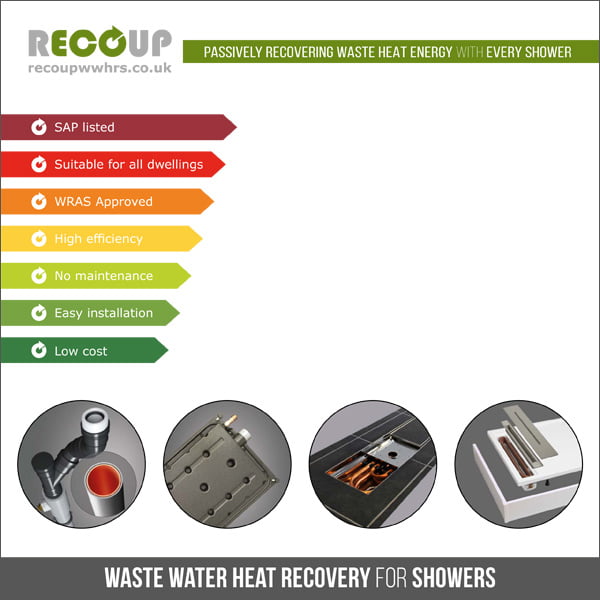 Recoup's Waste Water Heat Recovery System (WWHRS) Brochure and Portfolio to download, save, print or share. Provides background information on WWHRS and why to use it, SAP assessment, SBEM, BREEAM, Passive House, all product options, features, benefits, installation methods and links to additional useful information.
Download here...