Waste Water Heat Recovery
for

Showers
Over 6,000 Trees Donated Through Our "CPDs for Trees" Initiative
So far Recoup have donated over 6,000 trees, since starting our "CPDs for Trees" initiative via our Carbon offsetting partner Ecologi.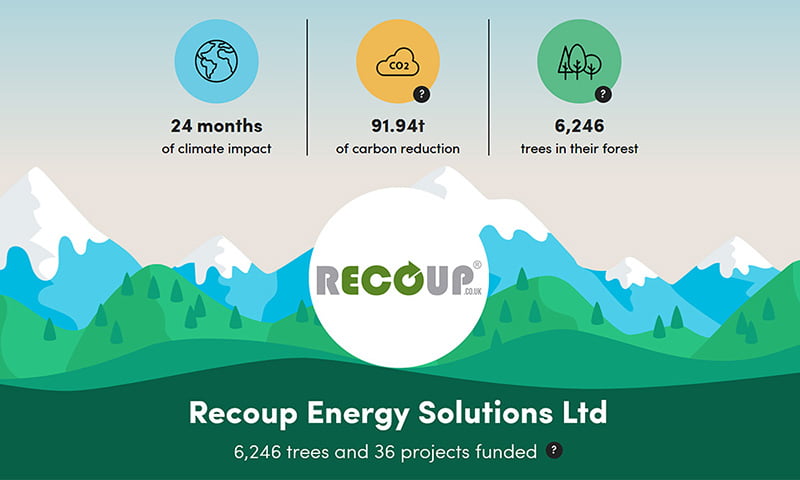 What is CPDs for Trees?
It's a Recoup initiative to help promote sustainability within the UK construction sector. Quite simply, we donate 25 trees to be planted as part of ongoing Global reforestation & sustainability projects, for every attendee of our online WWHRS CPD presentations*.
This may be a group online presentation or an online presentation, directly to a group, team or office.
Our next online CPD is scheduled for 12:30pm on Thursday 26th Feb: Waste Water Heat Recovery for Showers: New build dwellings & Part-L. Why not click the link and register for free.
You can also view some of our recent CPD presentations on our News page. Alternatively, book a direct CPD in with us for your Team or Office by contacting us, technical@recoup.co.uk.
*Simply complete our CPD Certificate following the event to prove attendance and we will donate 25 trees in your name.

The Recoup Knowledge Base is our fully searchable library of information available 24 hours a day. Quickly find answers to common questions or deep-dive full in-depth technical articles, product information and design walk-thrus, as well as, key articles, industry news and a growing list of case studies.
Visit Recoup Knowledge Base.