Waste Water Heat Recovery
for

Showers
Gunnersbury Park regeneration: £13.8m sports hub boasts WWHRS as part of Energy Strategy
Work is underway for one of the UKs' largest sports centre regeneration projects. The £13.8mil project located in Londons' Gunnersbury Park, Hounslow
The sports centre will not only be one of the largest outdoor sporting facilities in London, but will also be one of the largest to feature Waste Water Heat Recovery Systems attached to the showers. The site will boast a multi-use sports centre and gym, two external floodlit artificial grass pitches, new tennis courts, cricket and football pitches – all of which will provide year-round access.
Recoup (WWHRS) are being utilised to significantly reduce the onsite energy demand, via reduced hot water usage. 28no WWHRS integrated wetroom drain channels have been designed and installed to reduce the energy consumed by the 50 shower outlets on site.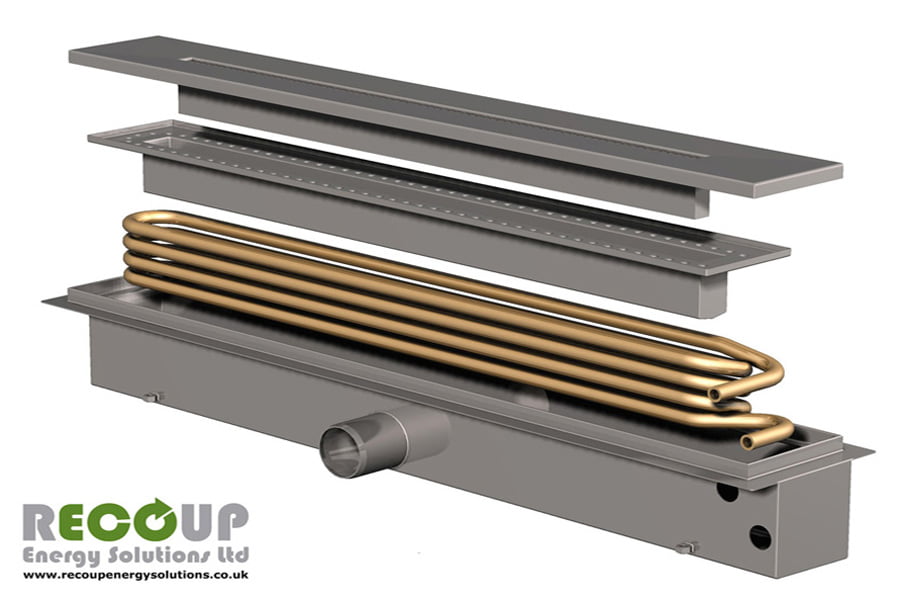 Recoup worked closely with the design and build teams, to ensure that WWHRS could be utilised in the most cost-effective and sustainable way. Where the changing room design allows, pairs of showers are connected to a single WWHRS drain. This 2:1 design, first pioneered by Recoup for Gymbox, in Holburn, is an effective way to reduce cap-ex and installation costs, while maintaining maximum energy savings.
Since the addition of WWHRS in SBEM, and its migration onto modelling platforms such as iSBEM and IE-ve, WWHRS is now much easier to incorporate into commercial projects. And while WWHRS is one of the easiest renewable/demand reduction technologies to design-in to projects, Recoup are always on hand to advise or help with your project.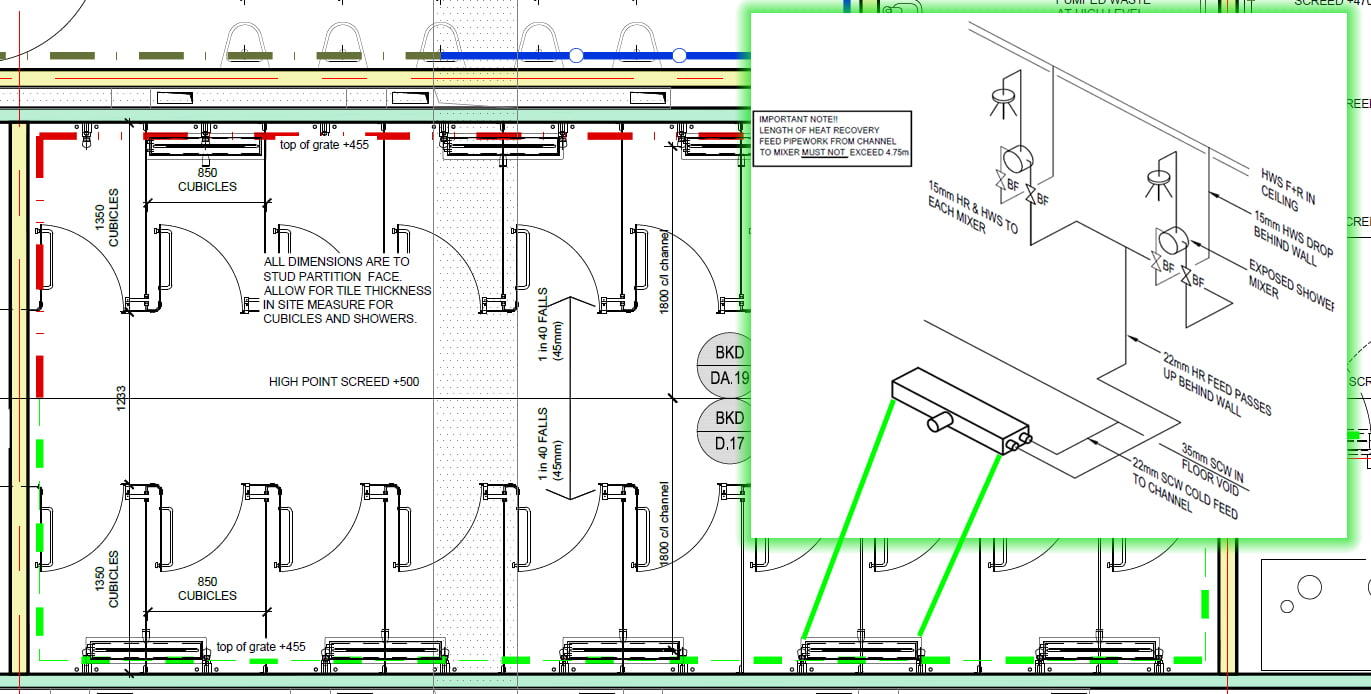 Whether you are designing for sports and leisure facilities; hotels; student accommodation; residential apartments or housing, please feel free to send your floorplans across to us, and we will respond with a tabulated list of WWHRS options ready for SAP- or SBEM- modelling.